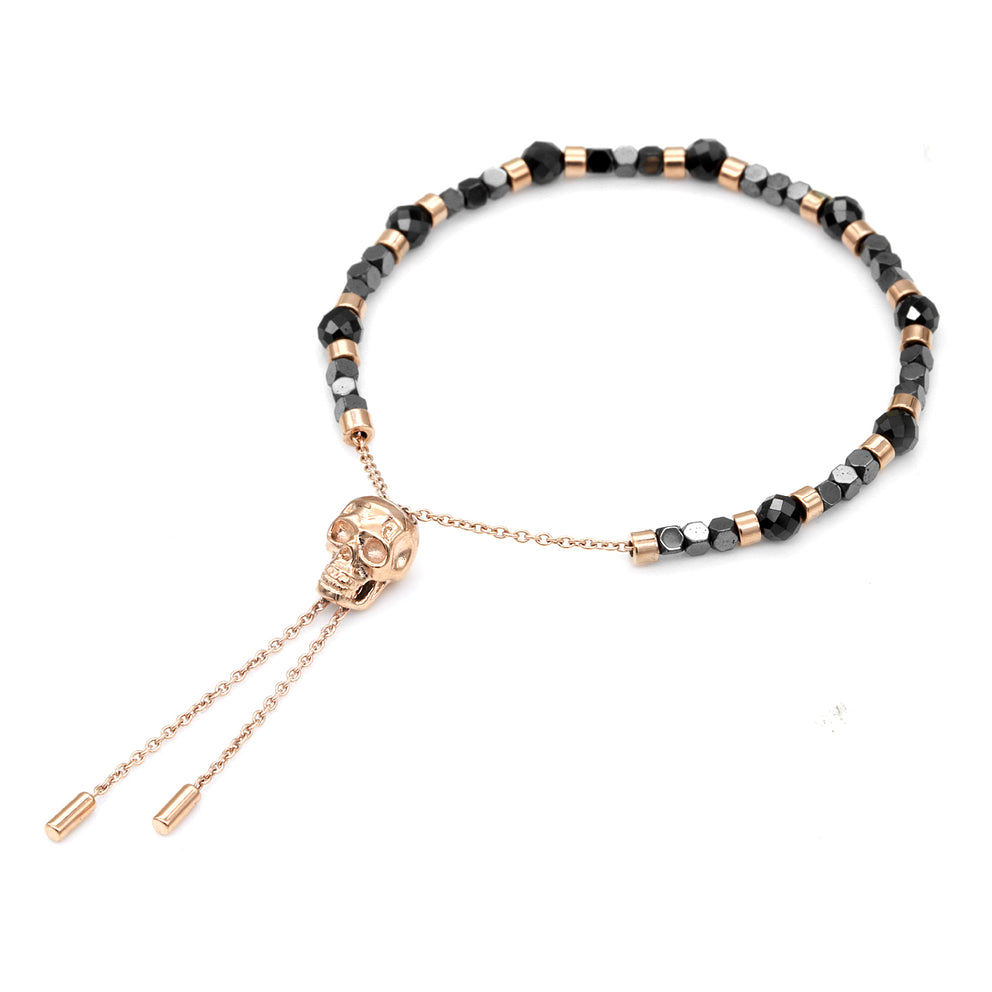 Rose Gold Skull Bracelet
$34.99
$44.99
About This Product Dive into the depths of the dark with our Rose Gold Skull Bracelet. This mesmerizing piece is a tribute to the strength that emerges from the ashes of despair, designed for those who find beauty in the shadows. The bracelet, meticulously crafted from stainless steel and bathed in rose gold, features a skull clasp that serves as a reminder of the fleeting nature of life. The bracelet is adorned with 24 black hematite beads and eight black spinel beads, adding a touch of dark elegance. The skull clasp and rose gold pull chains with matching tips complete the gothic aesthetic of this piece. Enjoy free shipping options on this Rose Gold Skull Bracelet and all of our other gothic jewelry! Specifications Crafted from stainless steel for durability and plated in rose gold for a luxurious finish Rose gold skull clasp offers a unique aesthetic Adorned with 24 black hematite beads and 8 black spinel beads for a touch of dark elegance Detailed artistic design Bracelet Size: Inner length adjustable from 5" to 8.5" Includes holding pouch Free shipping options available Notes 💀 This item has a processing time of 2-3 days before it's shipped.
Free US Shipping
Shopping with us means you'll never have to pay for US shipping.
Made With Love
From product creation to packaging, we put our hearts into it.
Pawsitive Vibes Only
Your complete satisfaction is our ultimate priority. Always.